Local information
Road closures
Road closure notice West End Road
Road closure notice Pembridge Lane
Road closure notice Fanshaws Lane
Road closure notice Brickendon Lane
Road closure notice Monks Green Lane
Road closure notice Mangrove Lane
Road closure notice Pembridge Lane
Police priorities
If you have a non urgent police matter such as tackling anti-social behaviour, purse thefts and vehicle nuisances etc, please contact the local police liaison officer at the following email address: wlo@herts.pnn.police.uk
Footpath 13
8 January 2021 Please be advised that due to the trespass of quad bikers onto the fields adjacent to the footpath between Bourne Orchard and the Cowheath/Broxborne Woods (Parish No.13) - the access gate at the Bourne Orchard end, on advice from the police, has been temporarily padlocked. Be assured this has not been done to be awkward or difficult or to deter anyone using the path but as a necessity to prevent a repeat situation. Notwithstanding, it should be noted that presently the path is in any event in an extremely poor if not impassable condition.
Luton Airport consultation
London Luton Airport is proposing to change flight paths which may affect this local area, among others.
Please follow the links below to read the consultation information and see the proposed new flight paths. You are able to leave comments at the bottom of the page on the 2nd link so please feedback your thoughts if you would like to.
Travel
Train departures from and arrivals to Bayford station
Train departures from and arrivals to Broxbourne station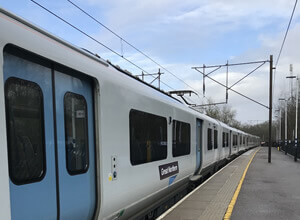 Local businesses