Welcome to our village
This is the community website for the civil parish of Brickendon Liberty, Hertfordshire. We are a thriving and active community with a number of clubs and groups.
The parish lies in the south-east of Hertfordshire, and although less than 20 miles from central London still retains its rural character. The parish comprises the village of Brickendon, the hamlet of Wormley West End, the developments at Clementsbury, Monks Green and Highfield, a number of outlying homes and farms, and much of Broxbourne Woods, Hertfordshire's only National Nature Reserve. It extends to almost 1,400 hectares (approx. 3,450 acres), and has a population of about 600.
Brickendon Liberty is predominantly given over to agriculture and woodland management; it also includes a golf course and a zoo, which is one of Hertfordshire's top visitor attractions. There are a number of businesses in the parish including the Tun Abdul Razak Research Centre of the Malaysian Rubber Board, the Institute of the Motor Industry, Paradise Wildlife Park, Brickendon Grange Golf Club, A H Nicholls & Sons, the Farmer's Boy and the Woodman & Olive public houses, as well as several farm- and home-based businesses.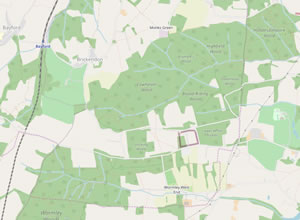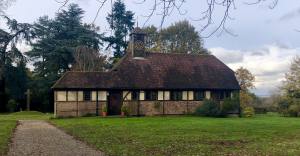 Church Services:
For more information about church activities, please see the church page.
Defibrillator
... is outside the village hall; for access you need either to ring 999 or get the access code from the Farmers Boy (during opening hours)
HertsHelp
Events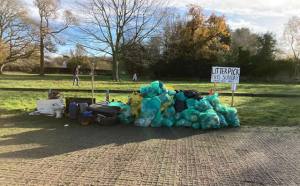 Thanks to everyone who helped with the litter pick on 23 Nov. More details and photos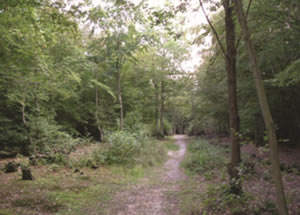 Commemorating the sad event with a doodle-bug in Brambles Wood