Welcome to our village
This is the community website for the civil parish of Brickendon Liberty, Hertfordshire. We are a thriving and active community with a number of clubs and groups.
The website provides information for residents and anyone interested in learning more about the parish.
Read more about the parish.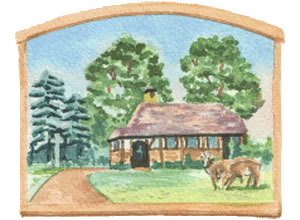 Closure of Brickendon Lane
Brickendon Lane will be closed for essential works from 21 July until 14 October (12 weeks). This is will be from Mandeville Road to the entrance to the Brickendonbury Estate.
Also, White Stubbs Lane will be closed around Paradise Wildlife Park on 26 August for 1 day.
New Police priorities East Herts
Tackling anti-social behaviour, purse thefts and vehicle nuisance are some of the issues Safer Neighbourhood teams (SNT) across East Herts will be focusing their efforts on over the coming months, as a result of feedback from the public.
The latest Priority Setting Forums (PSF) have taken place and each of the four SNTs have set their policing priorities for the next three months. New priorities
If you need to contact the watch liaison officer, email wlo@herts.pnn.police.uk
HRH Duke of Edinburgh
Following the sad passing of HRH Prince Philip, The Duke of Edinburgh, we welcome you to the Hertfordshire online book of remembrance where you are invited to either submit an entry if you wish or view other entries. Visit the book of remembrance
Notices
The next parish council meeting will be on 23 September at 7.30pm
Covid information updated 2 July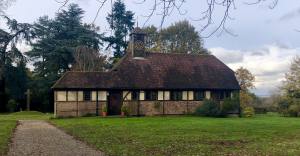 July Services:
Sunday 4th July 11am Parish Communion
Tuesday 6th July 7pm Zoom Bible Study Group
Wednesday 7th July 10am Telephone Service
Tuesday 13th July 7pm Zoom Bible Study Group
Wednesday 14th July 10am Telephone Service
Sunday 18th July 7th 11am Family Service 6.30pm Zoom Service
Tuesday 20th July 7pm Zoom Bible Study Group
Wednesday 21st July 10am Telephone Service
Tuesday 27th July 7pm Zoom Bible Study Group
Wednesday 28th July 10am Telephone Service
Defibrillator
... is outside the village hall; for access you need either to ring 999 or get the access code from the Farmers Boy (during opening hours)
Help & Assistance
If you or a friend or relative are in need of help, check out our new help page.
Events
The village fete will be on Sunday 5th September from 11am - 4pm. We are looking for volunteers to help with car parking and with village-run stalls. Any help would be appreciated. Please see the events page for more information.