Tennis and table tennis
Tennis
We have two tennis courts adjacent to Brickendon Green (at the top of the lane from Bayford Station). They are in an idyllic rural setting. There is a hut with chairs in which to change. The courts each cost £5 hour to hire for both residents and non-residents.
To book a court contact The Farmers Boy, 01992 511017.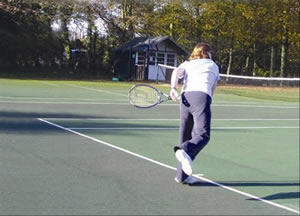 Table tennis
Table tennis is played once a week throughout the year in Fanshaws Room (the parish hall). We have one table which is set up currently for adults. During the winter play takes place every Tuesday evening from 8 to 10pm and during the summer every Thursday evening (except when a parish council meeting takes precedence). The table is easily set up and we would like to encourage young people to learn to play, perhaps on a weekday evening after school with adult supervision and are waiting for volunteer parents to come forward to initiate the proposal.
Contact Marion Todd, 01992 511497